We're in the bathroom again.
The grouting between the tiles is an off-white shade. At least, where it isn't dank and in need of some good old-fashioned bleach, that is.
I can't bear dank bathrooms. Ours is really uninspiring in the mornings. What with me still faffing over the paint colour and the tester pot blotches of every colour on the wall, well, it's not the best place for your wake-up shower. So, it's time to see how well this girl scrubs up.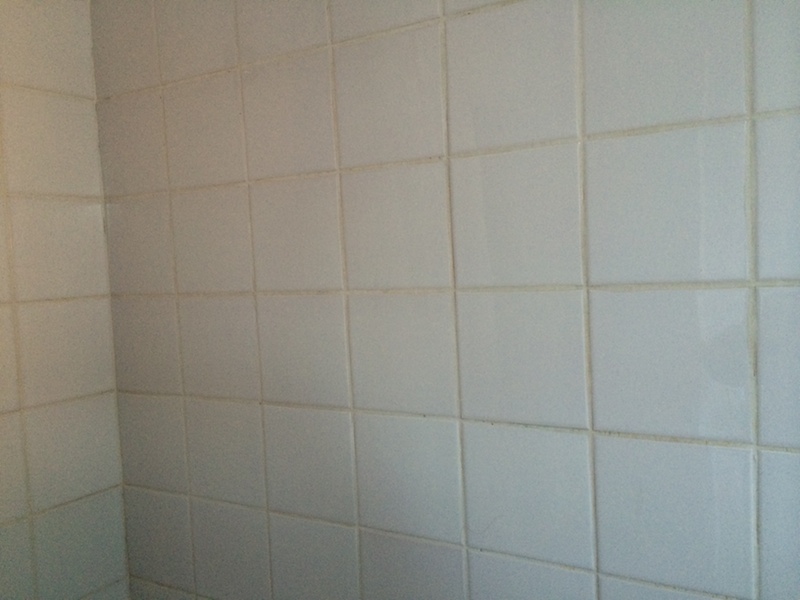 I washed all the tiles and the grout with bleachy water and let them dry. Then I used Unibond Grout Reviver in Ice White to touch up the grouting. The grout whitener comes in a tube with a sponge applicator, much like the white stuff you used to put on your tennis shoes all those years ago. It's quite a task to rub the sponge over every line of grout over a wall and a half of tiling, but I put on the radio and listened to Iggy Pop on 6 Music and that kept me focused.
The instructions for the product suggest you leave it to dry for 30 mins before wiping off the excess with a damp cloth. Don't make me laugh. If you leave it for 30 minutes you need to get a scourer and scrub every single tile. Which is what I did…
I also decided that it needed two coats. Some lines were super white straight away, but others looked a bit cleaner, not white.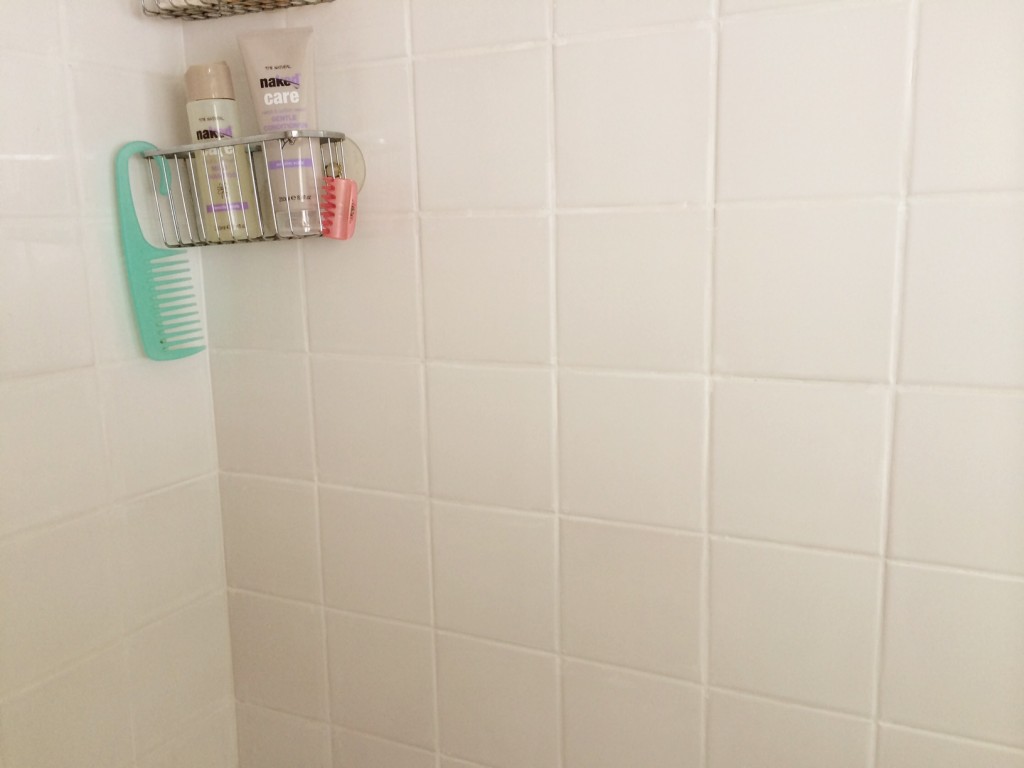 The finished look is a vast improvement. The slight grey cast to the tiles seems to have gone since they're no longer sitting alongside yellowing grout. You can still see where some grout lines are whiter than the others, but it's still better than before.
My tips:
If you have yellowing grout just one light coat of grout reviver will knock back the yellow.
If you have frankly manky grout try a good scrub with a bleachy toothbrush then use two coats of the reviver to get your grout sparkling white.
Keep your application very even or you'll end up with bright white blotches here and there, and you'll have to touch up.
Wipe down the tiles within just a few minutes of application using a cloth and a flat hand to take the excess off the tiles but hopefully skim over the grout in between.
If like me you end up with dried white stuff all over your tiles use a window scraper to get the worst off and a green kitchen scourer to tidy up the rest.
If I were to do this again I think I'd go for the grout reviver pen, which is a more expensive option (you get less product for your money) but faster. You draw over the grout lines and don't have to clean up the excess afterwards.
The bathroom is starting to come together. We're missing a blind and some accessories but we'll get that done once we've painted. What? No. No, I haven't decided on a paint colour yet.