Boy do we love our bed. It's served us well. We bought it when we moved into our first unfurnished flat about 9 years ago. It's a super king size (that's big) with a firm, memory foam mattress. But… it takes up too much space in this room and looks daft.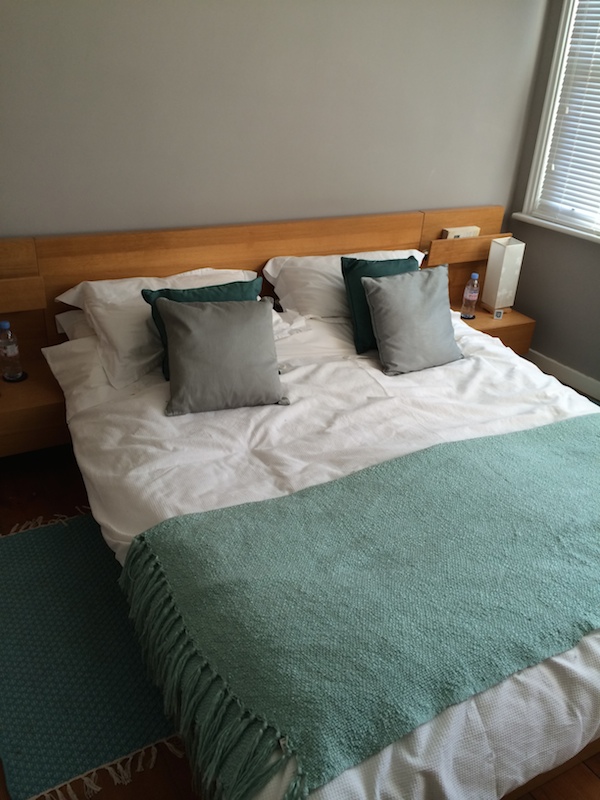 So it's going on Gumtree. Let's see if we can get a few quid towards a new one. Along with it are the bolt-on bedside tables and the matching chest of drawers.
For now we're using the guest bed and various bits of furniture to replace the bedside tables. I totally get the mismatched but also artfully paired furniture look so many vintage and scandi homes do so well… but this is just whatever we have cobbled together. It's not exactly a 'look'. This bed is a standard double with a standard mattress. I was expecting we'd get in each other's way after years of acres of space, but so far there've been no turning-over-in-the-middle-of-the-night mishaps. And neither of us has fallen out of bed. Though my back would like my firm mattress back.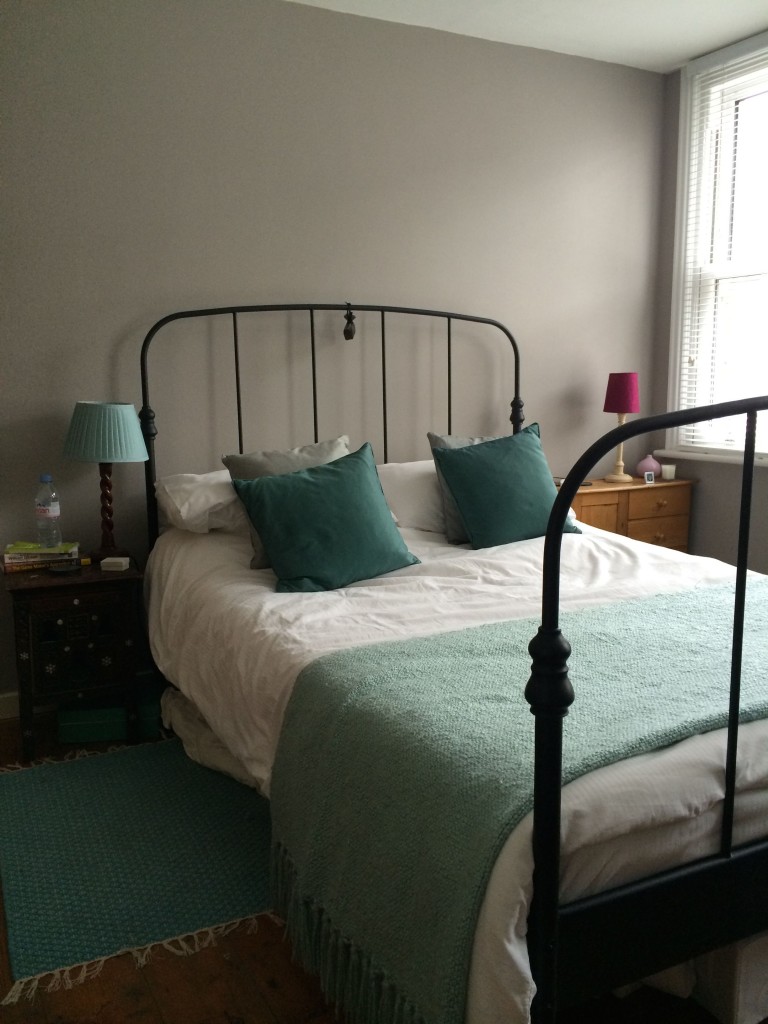 This weekend we'll be swapping the woefully inadequate slatted blinds for blackouts so we can sleep past 6am, and add gauzy curtains for privacy when the blinds are up.
Next task here is to renovate the old chest of drawers so we can start using it. Then we'll turn the shelving in the built-in cupboard into hanging rails for a temporary wardrobe. We could do with some pictures on the walls, too.
Long term we'll get a new bed and bedside tables plus a substantial wardrobe built into the alcove.  For now, though, this is it. Other, more pressing projects, come first.